Seaton Wetlands Halt has started construction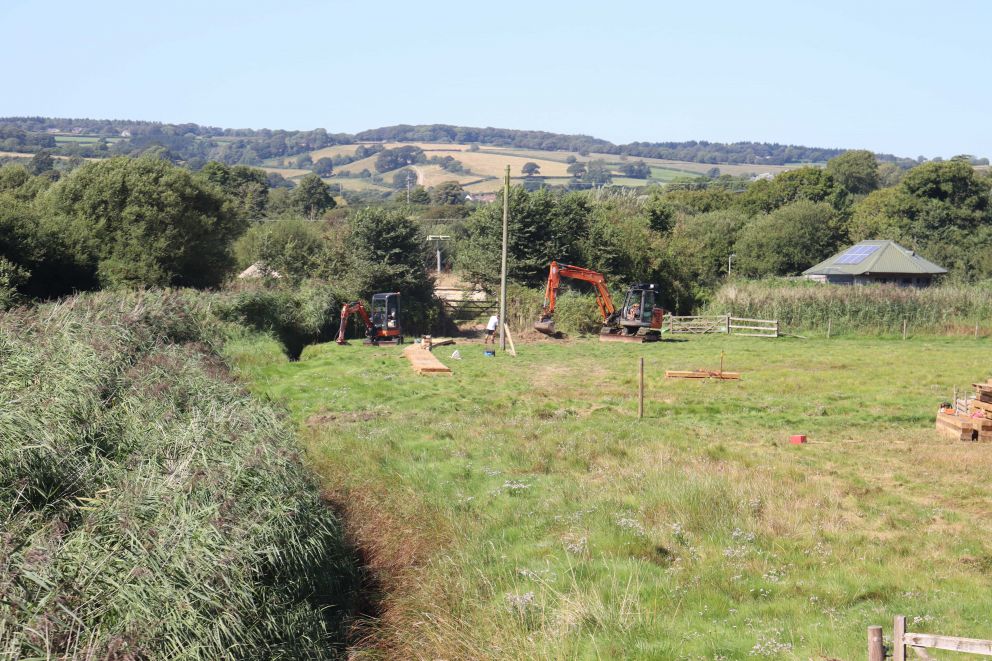 Seaton Tramway
Stop 5 of 5 has started construction!
Our new Seaton Wetlands halt has officially started construction.
After a few years of delay, covid lockdowns, and nesting swans, we can now see the fifth stop on the 3-mile line start to emerge. The contract team has been busy over the last month clearing their way to Colyford Common to create access to the new halt.
Plant and machinery are now on-site laying sleepers for the boardwalk which will connect the halt to Seaton Wetlands working with the Wetlands team to ensure wildlife and farmers' cattle are undisturbed and happy to share the land for the next 12 weeks.
Visitors to Seaton Tramway will be able to see progress as they pass through what is currently known as Swan's Nest Loop and watch as the team gets closer to the track and ultimately connects with the Tramway.
We will keep you updated over the coming weeks as this new halt develops. Soon passengers of Seaton Tramway will be able to alight directly at the Seaton Wetlands nature reserves and visitors to Seaton Wetlands will also be able to complement their visit with a trip on the famous trams!
We're really excited to be linking up directly with our neighbours at Seaton Wetlands & Wild East Devon as the new halt will allow a new and alternative access to this amazing area.
This is a community project funded by Seaton Tramway with support from the National Heritage Lottery Fund.
tram.co.uk
Other News