Seaton Tramway's vote of confidence in the future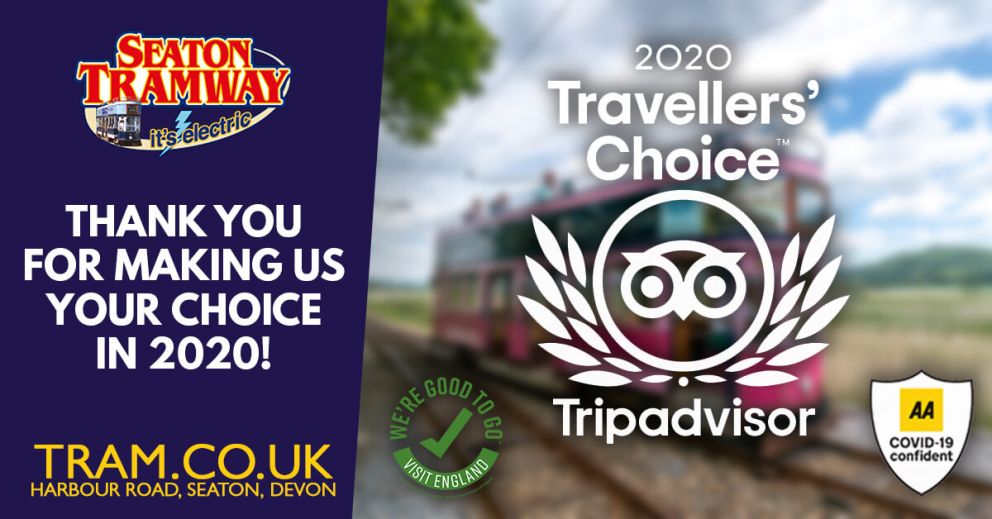 PRESS RELEASE
Seaton Tramway's vote of confidence in the future
A year of exciting changes and transformations is underway at one of East Devon's leading visitor attractions.
In late 2014 Seaton Tramway started the process of conversion to charitable status, which is due for final Charity Commission approval later this year. The change of status will help ensure that Seaton Tramway continues to preserve, protect and enhance access to both its own transport heritage and to the natural environment around it.
Bruce Warnes, Chairperson of the tramway explained:
"The time is definitely right for us to move the tramway into a new era, where charitable status will help consolidate our position as one of East Devon's leading attractions and ensure that even more visitors can enjoy the magic of our trams and the Axe Valley for decades to come".
Tramway shareholders have recently voted overwhelmingly in favour of the change to a charity and staff & volunteers have also received the news very warmly.
Trams have run through the Axe Valley for 45 years, introducing several million visitors to the area over that time, with many returning year after year to enjoy this most unique of attractions. Charitable status will allow the business to build on recent successes and will help secure valuable funding for future growth and investment.
Seaton Tramway is also preparing a planning application to allow them to create a brand new, state of the art terminus in Seaton, which will represent the biggest capital investment ever made in the company's history, and a massive vote of confidence in the local area.
The arrival of the Tesco store, along with the imminent opening of Seaton's Jurassic Coast Visitor Centre, means that the Tramway needs to develop a terminus in keeping with its neighbours, which between them can attract more visitors, and retain them in the town for longer periods of time.
Jenny Nunn, Chief Executive at the Tramway said:
"We are working closely with East Devon District Council and the Devon Wildlife Trust to ensure all our plans are compatible and can jointly contribute to the economic success and wellbeing of Seaton and the surrounding area. I am extremely excited by the prospect of co-operating with our local authority, voluntary sector and private partners to really put the town on the map, for all the right reasons"
The new plans for the tramway terminus will provide a modern, all-weather facility which will enhance visitor comfort, offer the usual facilities expected of a leading visitor attraction, and improve the interpretation of the Tramway's history and operations.
If successful, building will start in September 2015, with a full opening scheduled for Easter 2016.
Other News