Seaton Tramway Takes Home Two Trophies at the Devon Tourism Awards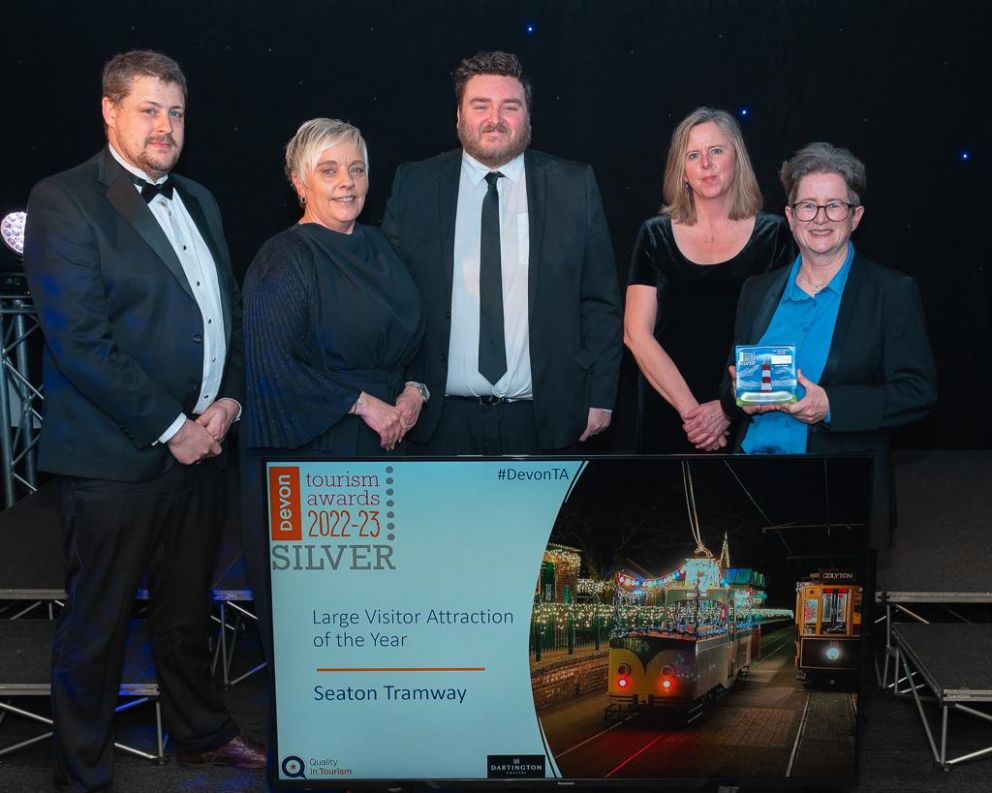 Nick Williams
Seaton Tramway is proud to announce that it has won two prestigious awards at the Devon Tourism Awards, held on the 2nd of February 2023 at Plymouth Argyle. The awards, in the categories of "Large Attraction of the Year " and "Accessible & Inclusive Tourism' recognize the Tramway's outstanding contributions to the tourism industry in Devon and its commitment to providing an unforgettable experience to its visitors.
"We are thrilled to receive these awards and honoured to be recognized for our efforts in providing a unique and enjoyable experience for our visitors,"
said Jenny Nunn, Chief Executive of Seaton Tramway.
Seaton Tramway is a heritage attraction that offers visitors a journey back in time with its narrow guage tramcars, stunning coastal views, and charming seaside towns. The tramway provides a unique mode of transportation, allowing visitors to explore the stunning Axe Valley at a leisurely pace.
"These awards are a testament to the hard work and dedication of our team, as well as the support of our visitors, we look forward to continuing to deliver exceptional experiences for all who visit Seaton Tramway."
said Jenny Nunn, Chief Executive of Seaton Tramway.
Seaton Tramway is a popular attraction for visitors of all ages carrying over 90'000 passengers a year, and offers a variety of activities, including Birdwatching trams, tram driving lessons and fantastic interactive family events throughout the year. The attraction is dedicated to providing an enjoyable and educational experience for all visitors and is committed to preserving the natural beauty of the area for generations to come.
These awards follow the success of 2022, where Seaton Tramway won Silver in both 'Large Attraction of the Year' and 'Accessible and Inclusive Tourism', as well as 'Outstanding Attraction of the Year' at the Heritage Railway Association awards.
You can find more amazing events and family days out at tram.co.uk
Other News