SEATON TRAMWAY, COLYTON GRAMMAR AND COLYTON HERITAGE CENTRE LAUNCH 'COLY TRAIL' GUIDE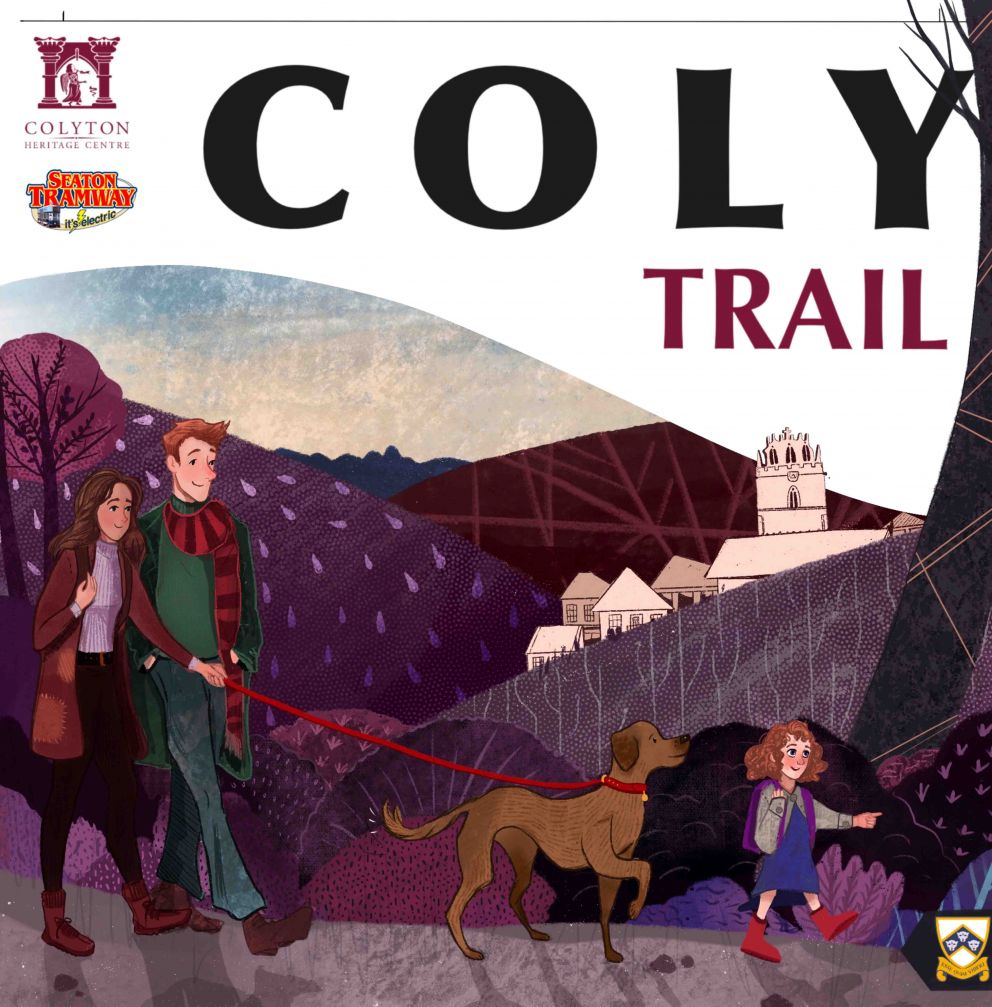 Seaton Tramway, Colyton Grammar School and Colyton Heritage Centre have partnered to create a new leaflet guide for visitors called 'Coly Trail'.
The partnership comes from Seaton Tramway's 'Travels Through Heritage and the Axe Valley' project which is being funded by the National Lottery Heritage Fund. The Tramway has been working with students from Colyton Grammar School and volunteers from Colyton Heritage Centre to produce a brand new 'Coly Trail' leaflet for Colyton. Designed and printed by the students themselves, the leaflet includes a 'Brief History of Colyton' timeline and a map of the key points of interest around the town, including Colyton station. For each point there is also a fun activity for children, so there is something for everyone.
Nicola Berry, Learning and Activities Manager at Seaton Tramway said;
"The aim of the Coly Trail project was to engage local young people with the fascinating history of Colyton, giving them opportunities to research, plan and design a leaflet that will appeal to visitors of all ages. It has been a delight to work so closely with the school and the Heritage Centre and we've been impressed by the students' commitment to the project especially given the difficult circumstances due to covid"
The guide will be available from 24th July at Seaton and Colyton Stations & Colyton Heritage Centre and was researched and designed by students Olivia Petrini, Sophie Thwaites, Emily Hales, Meggy Hemery, Marnie Broomby and Sophie Hilton from Colyton Grammar School.
C Harris, Assistant Head teacher, Teacher at Colyton Grammar Said;
"This project was of great value to all of the students involved and several of the Year 13 student leaders are now going on to study History or a related course at university. Not only did it give the students a chance to learn some fascinating local history and get stuck into some primary research in the local archives, but it also allowed them to see through the process of designing, developing and finalising a heritage industry brochure for use by the general public. On that note, a special thanks must go to Year 13 Olivia P whose exquisite original artwork helped to bring the final booklet to life."
Jacqueline McCollough from Colyton Heritage Centre said;
"It was a real pleasure for CPHS to participate in this innovative project, initially by supporting Seaton Tramway in its successful bid to the NLHF and then to be able to work with and support students from Colyton Grammar School as they formulated and developed their ideas for designing a new self-guided town walking trail leaflet aimed at younger audiences. The leaflet identifies sites of local interest and key events and facts about the long history of Colyton. This project shows what can be achieved when local organisations work together for the benefit of Colyton and visitors to the town"
This is one of many community-based projects recently announced by Seaton Tramway. Its partnership with Colyton Heritage Centre continues with its new 'Train's, Tram's & Trade' Guided Walk of Colyton scheduled for departure from Colyton Station at 10:30am 14th September. Tickets are available now from Seaton Tramway.
The new guide will be available for purchase at Seaton Tramway stations, Colyton Heritage Centre and Colyton Grammar School.
Other News