SEATON TRAMWAY ANNOUNCES IT IS THE NEW ORGANISER OF THE NATURAL SEATON FESTIVAL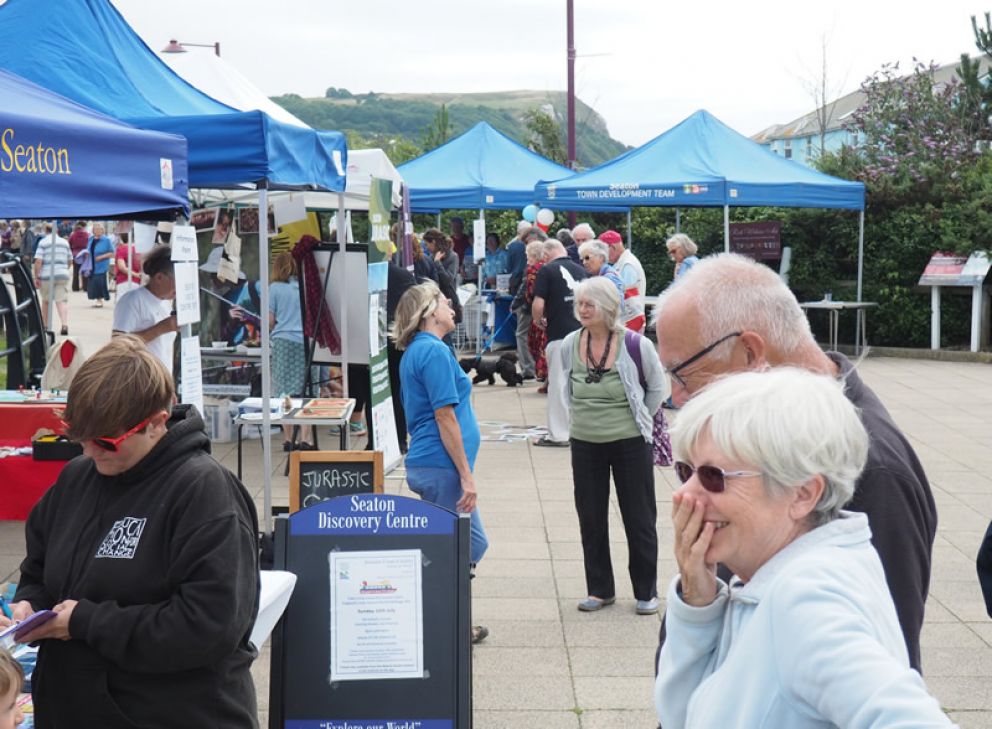 Seaton Visitor Centre Trust
Seaton Tramway is pleased to announce that it is the new organiser of the popular Natural Seaton Festival. The festival which celebrates the natural heritage of Seaton and East Devon, which usually takes place on a Saturday in mid-July and on Thury Harcourt in front of Seaton Station and Tesco.
The festival sees hundreds of locals and tourists coming to Seaton to enjoy activities, games, live entertainment and a variety of wildlife and conservation organisations. Seaton Tramway is aiming to build on the event and make it bigger and more appealing to a wider audience, starting in 2022. Due to covid, the festival has not been able to take place in 2020 and 2021.
The event was previously organised by the Seaton Visitor Centre Trust and Devon Wildlife Trust's Seaton Jurassic.
Jenny Nunn, Chief Executive of Seaton Tramway said;
"We are delighted that Seaton Tramway has now been given the organisation of the Natural Seaton Festival. We could not be more excited to build on the great foundations the Seaton Visitor Centre Trust and Seaton Jurassic have created since the festival started in 2014. The Tramway team are looking forward to 2022 and building this event over the coming years. The natural heritage of Seaton and East Devon is very important to us, both on land and sea, and along with our own industrial heritage we will be proud to be a part of highlighting its ever-increasing importance"
Seaton Tramway have recently announced a range of community events and engagement in the wake of covid-19. It includes a team of new volunteers, a new formal learning programme, new engineering apprentices, Colyton guided Walk and Trail guide and a monthly Memory Tram and Young Carers Club.
The Tramway is open daily 10am-5pm and can be found on Harbour Road, Seaton. Trams depart every 20 minutes and travel 3 miles through the Axe Valley to Colyton.
Other News