PECORAMA INDOOR PLAY EQUIPMENT MOVING TO SEATON TRAMWAY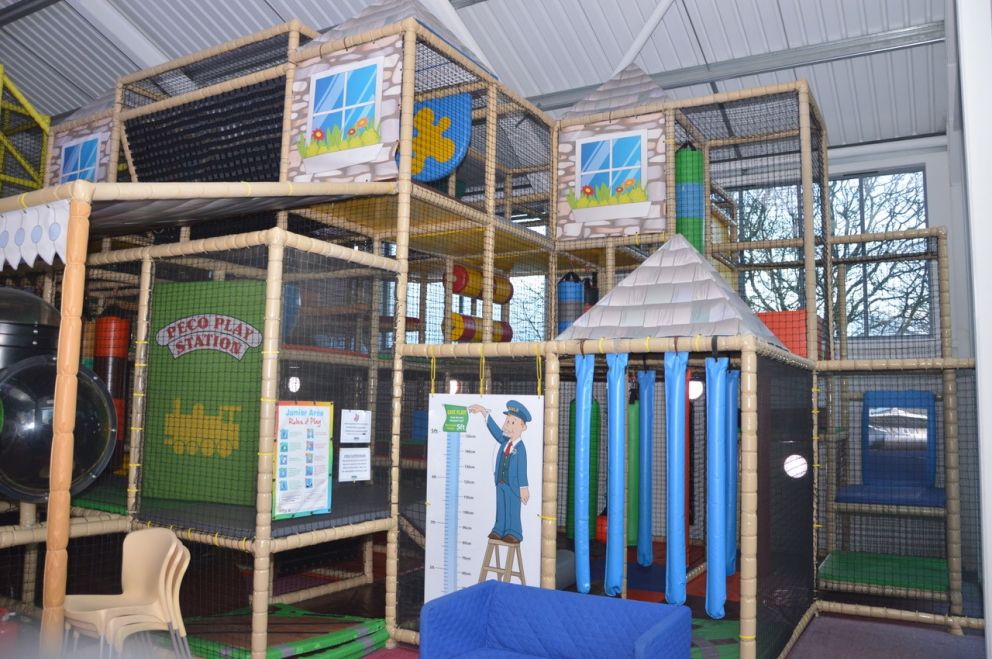 STATEMENT FROM PECO AS FOLLOWS -
"There is some exciting news for you all especially parents with young children!
In January, Pecorama made the difficult decision to sell the famous and much-loved soft play equipment as the space was needed for manufacturing - Model railways have become increasingly popular, and expansion was needed. Since then, many people have expressed their disappointment and querying where the equipment has gone.
Well, the very good news is that we can confirm that Seaton Tramway now owns the equipment and hopefully it will all be installed and ready for use during next year. We are delighted that it has remained nearby and will once again be enjoyed by local families."
STATEMENT FROM SEATON TRAMWAY AS FOLLOWS -
"Seaton Tramway is happy to announce that it has acquired the popular Soft Play equipment from Pecorama.
The equipment, formerly known as 'The Play Station', is now in ownership of popular East Devon attraction, Seaton Tramway and is currently in storage as the charity actively searches for a new space for the equipment.
Seaton Tramway is grateful to Pecorama for giving the opportunity to purchase the play equipment and looks forward to reopening the offer and keeping it within East Devon."
Other News