New Webcam Launches at Seaton Tramway in Partnership with Railcam!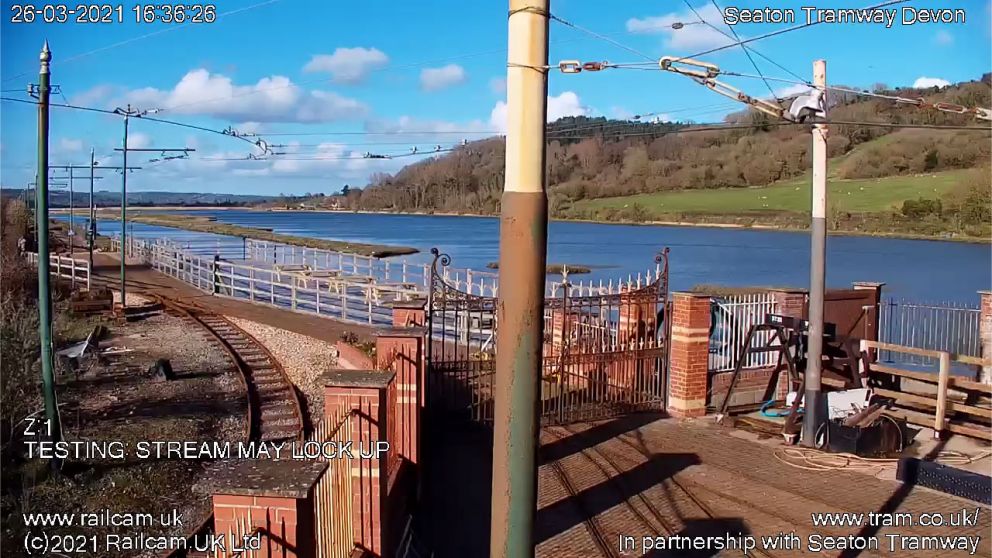 Heritage railway cameras have always been a very popular side to Railcam, over the years we have welcomed aboard such locations as the Swanage Railway, West Somerset Railway and more recently the Ffestiniog & Welsh Highland Railway, covering both standard and narrow gauges.
But one thing was missing……. A heritage tramway camera.
We are delighted to announce that we have now ticked off that target with the addition of a camera at Seaton Tramway.
Seaton Tramway is a 2 ft 9 in (838 mm) narrow gauge electric tramway. The 3-mile (4.8 km) route runs through East Devon's Axe Valley, between the coastal resort of Seaton, the village of Colyford, and the ancient town of Colyton.
It operates over part of the former Seaton Branch Line, which closed in March 1966. The tramway was established in 1970 by Claude Lane, founder of Modern Electric Tramways Ltd, which had previously operated in Eastbourne between 1954 and 1969.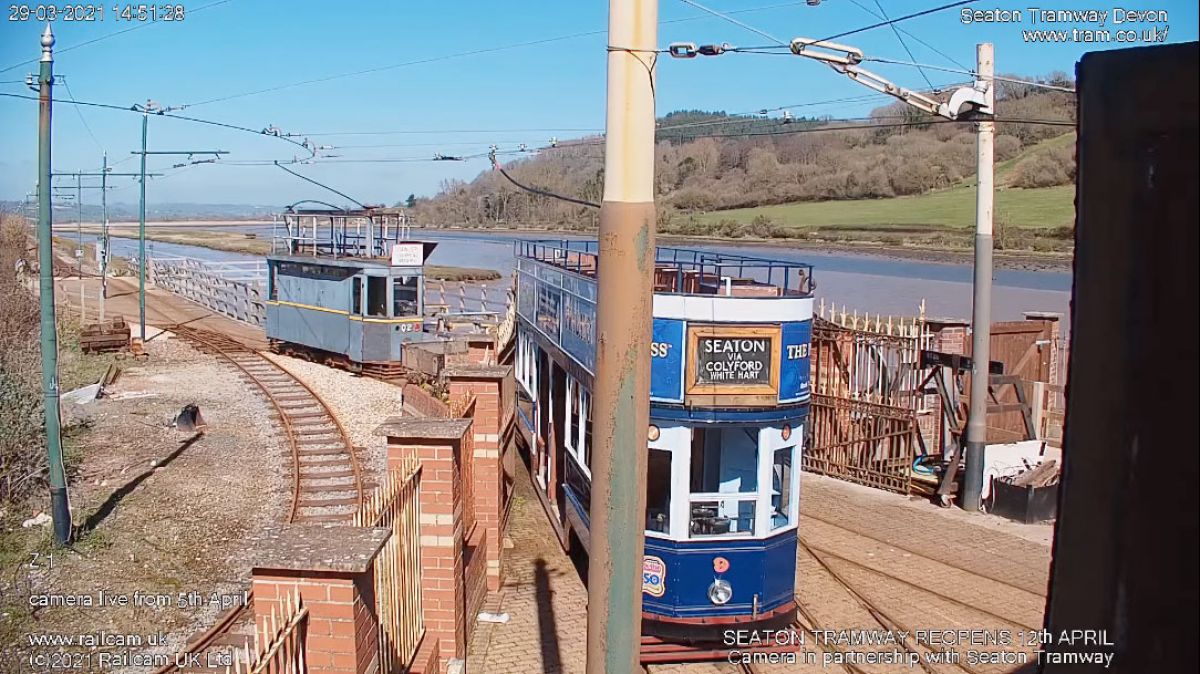 Fourteen tramcars are part of the visitor attraction, which sees about 80,000 visitors per year. All of the tramcars are based on classic British designs, and vary in size between half-scale (1:2) and two thirds-scale (2:3). Most were built from scratch by Claude Lane and/or his successor Allan Gardner, but three were rebuilt from full-size cars which originally ran in London, Bournemouth and Exeter.
3 miles of unspoilt countryside along the beautiful Axe Valley
Seaton Tramway operates narrow gauge heritage trams between Seaton, Colyford and Colyton in East Devon's glorious Axe Valley, travelling alongside the River Axe estuary through two nature reserves and giving an unrivalled view of the abundant wading bird life.
The coastal resort of Seaton is now a gateway town to the Jurassic Coast, a UNESCO World Heritage Site, whilst the historic town of Colyton is described as "Devon's Most Rebellious Town" for its part in the Monmouth Rebellion of 1685.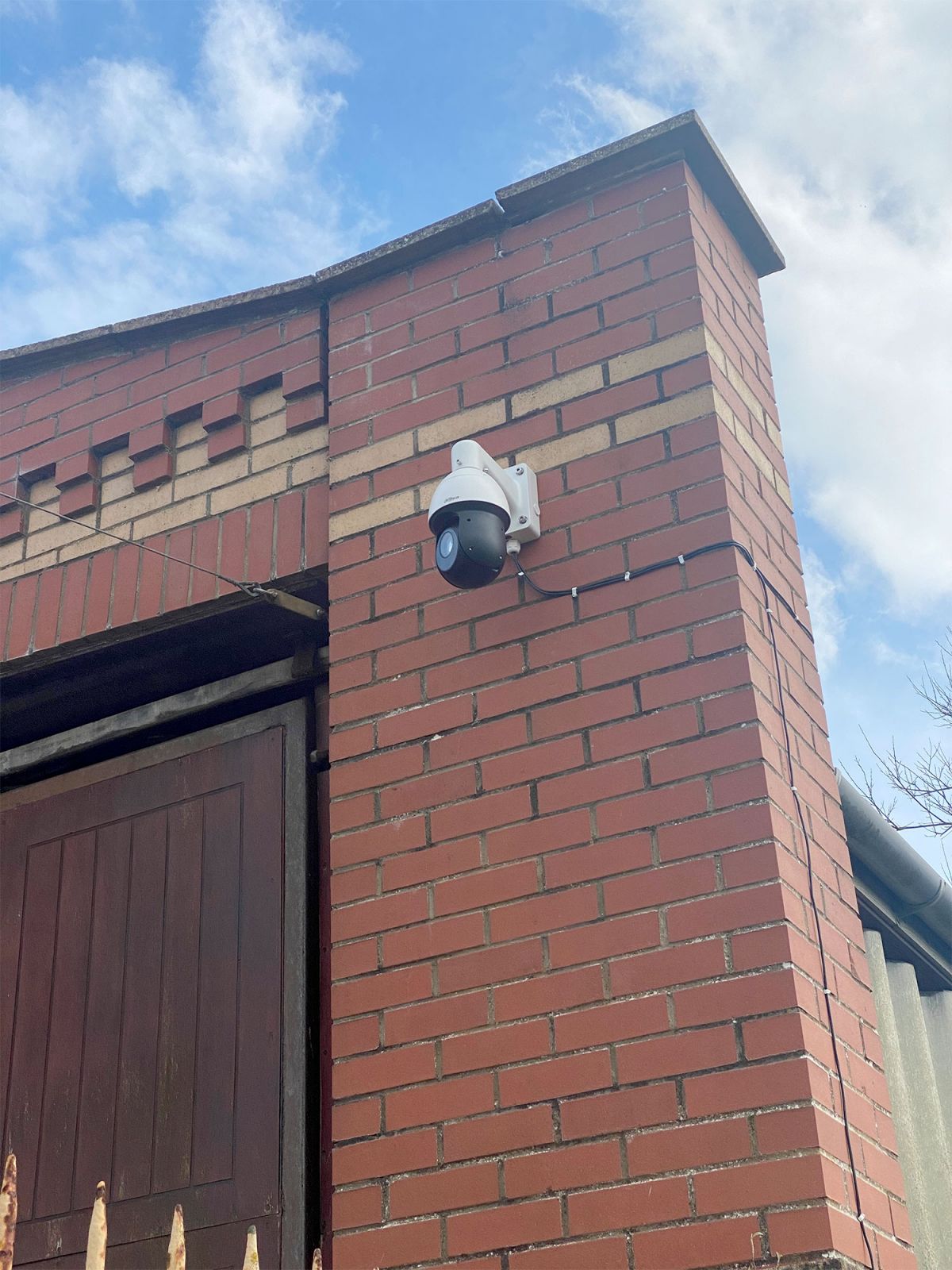 Our camera is situated on the depot and overlooks the Riverside Halt, with the beautiful River Axe estuary as a backdrop. A truly stunning vantage point which covers trams starting and finishing their days work in the depot yard, services to and from Seaton Station, passing loop and tides coming and going in the River Axe in the background. Something to entertain you whenever you watch!
Our camera, mounted on the depot at Riverside Halt. Give us a wave when you pass……
Josh Castree, Marketing Manager & Project Officer at Seaton Tramway added,
"We are really excited to launch our first ever public webcam in partnership with RailCam. It is the perfect addition to our offer to make Seaton Tramway more accessible onsite and online. Overlooking the Depot yard and our new Riverside Halt with the backdrop of the beautiful Axe Valley, we know people will love getting a little more behind the scenes at Seaton Tramway"
We go LIVE on Monday 5th April 2012, which should see plenty of driver refreshment activity in the lead up to the return of visitors on Monday 12th, with the Orange timetable in operation for the rest of the month,
Booking is not essential but is recommended, You can book now by clicking Booking Information and any questions you may have about the re-opening are answered at Re-Opening FAQ
As things, hopefully, begin to return to normal, the roll out of events and experiences will begin after the 21st of June, but a date for your diary will be the 24 hour LIVE Tramathon on the 5th-6th June, Find out more here
The camera will be available to all Railcam members on the Railcam Website & YouTube channel as well as the Seaton Tramway Webcam Page
Other News