How to Visit Seaton Tramway from 19th July: Restriction Changes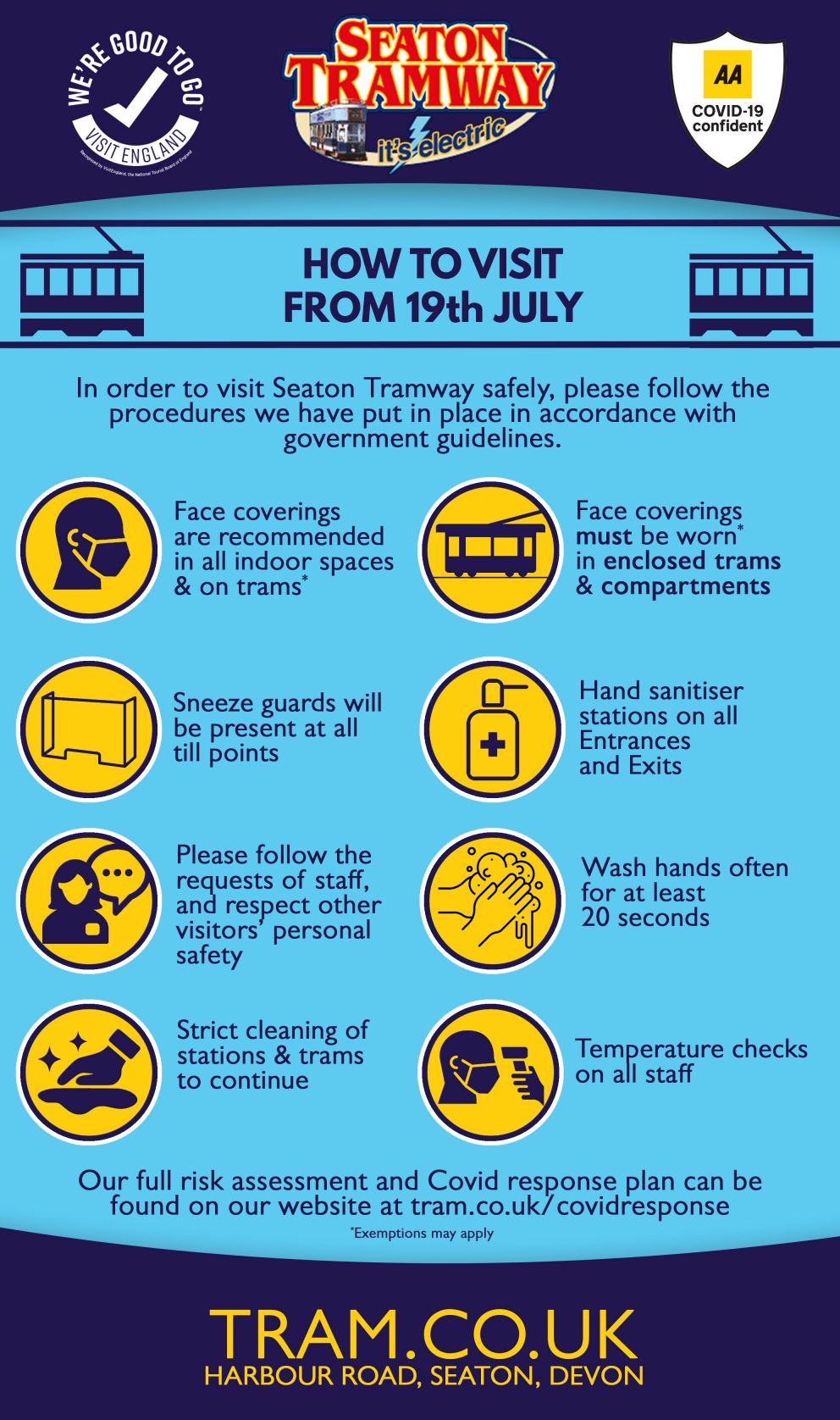 From 19th July Government guidelines for Covid-19 are changing.
Over the past week, we have been diligently studying the new changes as well as consulting you, our visitors, on your opinion by way of survey.
On Monday 19th , Seaton Tramway will be updating its covid safe policies and risk assessments to the following:
❇️ All visitors will be invited to wear a face-covering when visiting the tramway. Face coverings are recommended in all indoor spaces & on trams.
❇️ Face coverings are MANDATORY in all enclosed trams & compartments.
❇️ Hand sanitizing stations will still be present at all entrances and exits.
❇️ Sneeze guards and screens will still be present at all till points.
❇️ Strict cleaning of all stations and trams will continue, along with daily staff temperature checks.
❇️ Capacity on our trams will no longer be restricted for our standard service trams.
❇️ Please follow the requests of staff, and respect other visitors' personal safety.
Our full FAQ can be found here: www.tram.co.uk/faqs/re-opening
To read our full response and risk assessment visit: www.tram.co.uk/covidresponse
Other News