Experience a unique day out with the family this Summer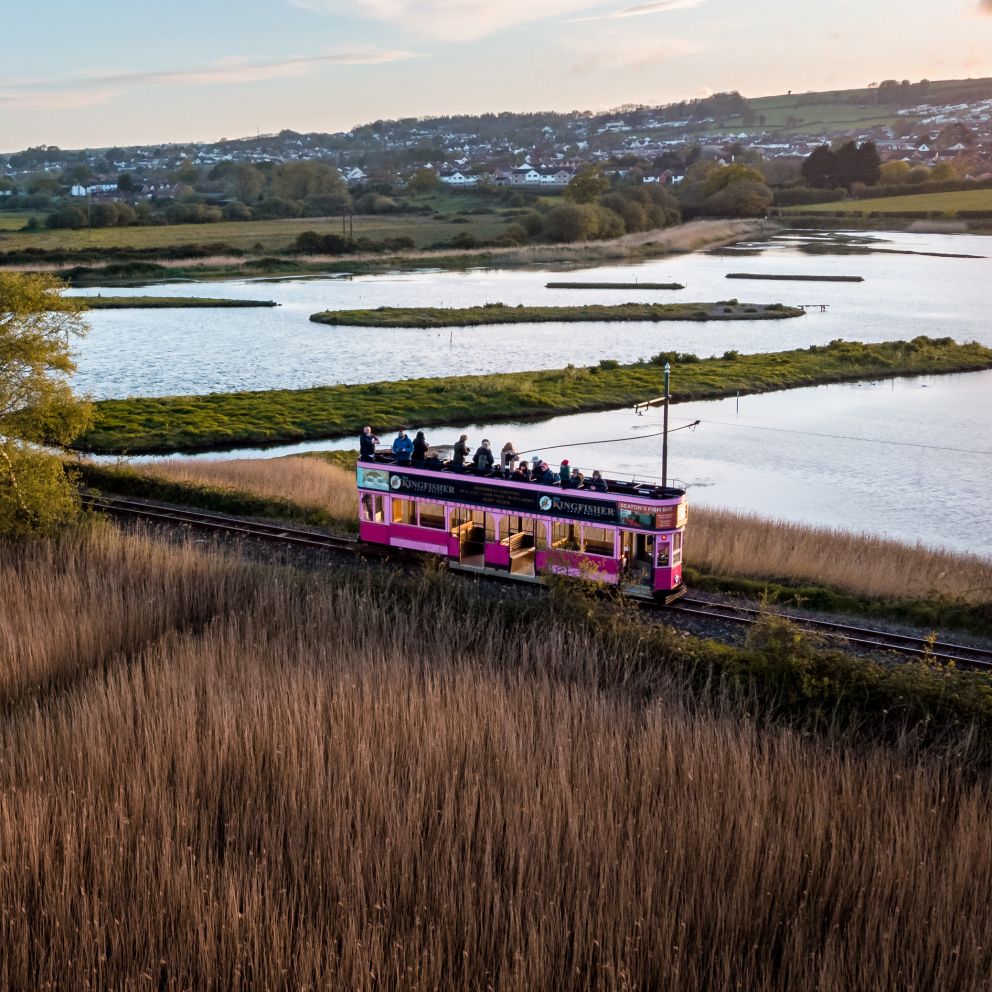 Are you in search of a unique day out? Look no further than Seaton Tramway - a picturesque step back in time. It's not just a trip; it's an extraordinary journey featuring an open-top double-decker for panoramic views of the estuary. Don't worry about the weather - we have covered saloons on standby for those less sunny days.
Nestled at the Colyton Station, our gift shop is akin to a treasure trove. There you'll find an eclectic mix of delightful gifts, scrumptious local produce, books, and exclusive Tramway souvenirs, turning shopping into an exciting adventure.
Feeling peckish? We have you covered at our Tramstop Café at Colyton Station. Treat yourself to an assortment of home-cooked food made with locally sourced ingredients. An absolute must-try is our legendary Devon clotted cream teas - a delightful burst of flavour that leaves you craving more!
Want to explore at your own pace? Grab our Explorer tickets, your passport to unlimited travel on any tram at any time throughout the day. Adults can explore for just £13*, while children under 16 can do so at the discounted rate of £10.60* when accompanied by an adult. Even better, a family of four can enjoy an all-day tram escapade for just £38*. And remember, little ones under 2 travel free with an adult.
Take the journey of a lifetime with 5 intriguing stops and 13 passenger trams in our fleet, promising a full day of fun and exploration. The newly opened Riverside Halt and Seaton Wetlands halt in 2022 invite all explorer passengers to relish nature's splendor. Delve into 4km of walking trails at Seaton Wetlands or picnic beside the River Axe at Riverside Halt. Depot tours operate all year round for the tram enthusiasts.
Accessibility is our priority; we cater to individuals, pre-booked groups, and provide wheelchair-friendly trams. Just give us a ring on the day of travel to know the accessible departure times.
For only £10, become an annual loyalty member and enjoy a third off standard fares, plus further discounts in our shops, café, and other attractions.
Experience nature like never before with our 'Bird Hide On Wheels', or take the reins yourself with a 'Driver's Eye Experience' or one of our 'Tram Driving Lesson' packages starting from just £60 per person.
Kids will adore our family events like The Dinosaur Tram Adventure, Fairy Special, Pirate Tram, The Space Tram, and The Story Tram. And not forgetting our highly acclaimed THE POLAR EXPRESS™ Tram Ride.
Head over to our website for more information on prices, dates, and times. The Tramway isn't just for day trips, we're perfect for children's birthday parties, weddings, corporate events, and more. No request is too unusual for us!
Seaton Tramway, a world of travel and adventure where the journey is as delightful as the destination. Don't miss this chance to create unforgettable memories. Come aboard! We look forward to welcoming you.
Click to book the Birdwatching Tram
Other News