Dinosaur Train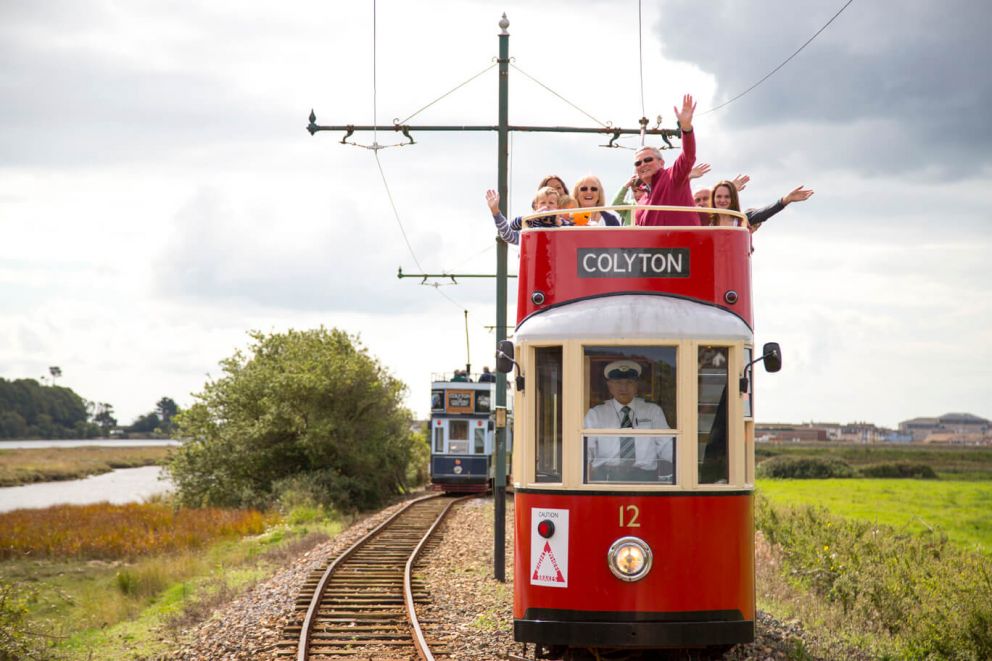 Visitors will get to meet Buddy, the loveable and curious T-Rex, Laura the Gigantosaurus, Quincy the Quetzalcoatlus, Carla the Shark, Ned the Brachiosaurus and Mr Conductor, the Troodon, and celebrate the fascination that children have with dinosaurs and trains!
Kids will have the opportunity to ride on the Dinosaur Train™ tram at the ever popular Seaton Tramway in Devon. Don't forget to bring your camera.
The Dinosaur Train™ is geared toward preschool children aged 2 - 5 years, but the entire family is guaranteed to have a great time. The Dinosaur Train™ tram will depart from Seaton Terminus at 11am on the 24th May and every Sunday in August. You are advised to book early either online at www.tram.co.uk or by phoning the booking hotline at Seaton Tramway on 01297 20375. Tickets are £14.95 per adult, £9.95 per child 2-15, under 2's are free. (A family saver ticket of 2 adults + 2 children costs just £39.85).
.
Other News