Celebrate The Queen's Platinum Jubilee On our special open-top boat service 2nd-5th June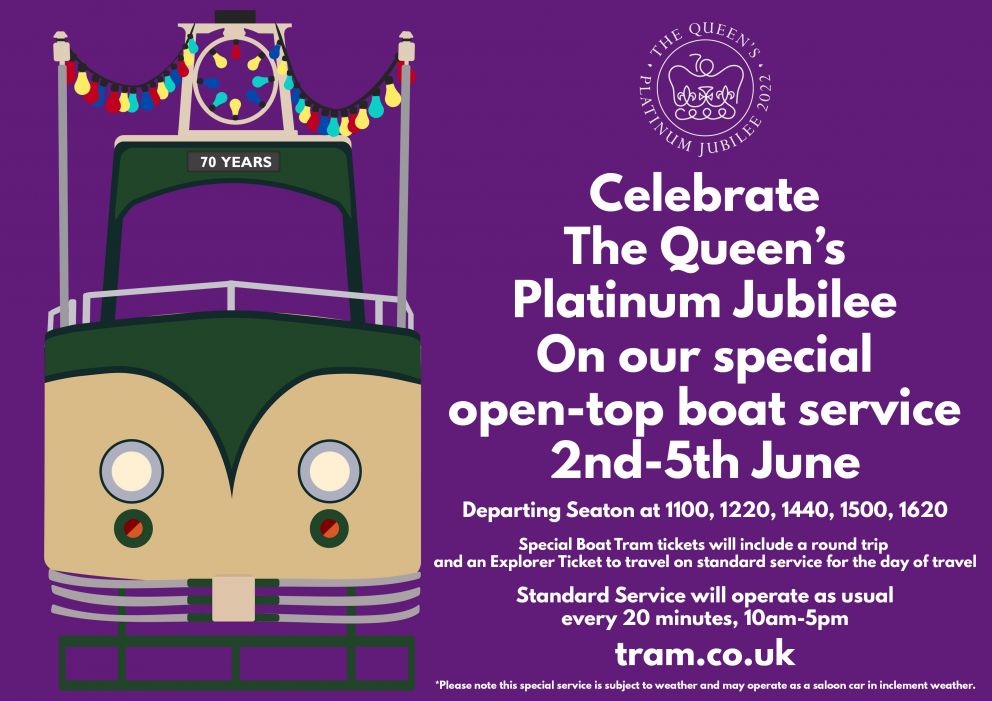 Celebrate The Queen's Platinum Jubilee On our special open-top boat service 2nd-5th June
Departing Seaton at 1100, 1220, 1340, 1500, 1620
Special Boat Tram tickets will include a round trip
and an Explorer Ticket to travel on standard service for the day of travel
Standard Service will operate as usual every 20 minutes, 10am-5pm
www.tram.co.uk/events/view/boat-tram-specials
*Please note this special service is subject to weather and may operate as a saloon car in inclement weather.
Come and visit Seaton Tramway for the Jubilee Weekend 2nd-5th June, and get 10% off your Explorer Tickets when you use JUBILIEE70 at Checkout!
You can also travel on our special Jubilee Boat Tram Service departing every day 2nd-5th June, for a round trip between Seaton & Colyton. Tickets included an Explorer Ticket to enjoy the rest of your day on the trams!
Other News