Birdwatching Trip Report - 29th July 2023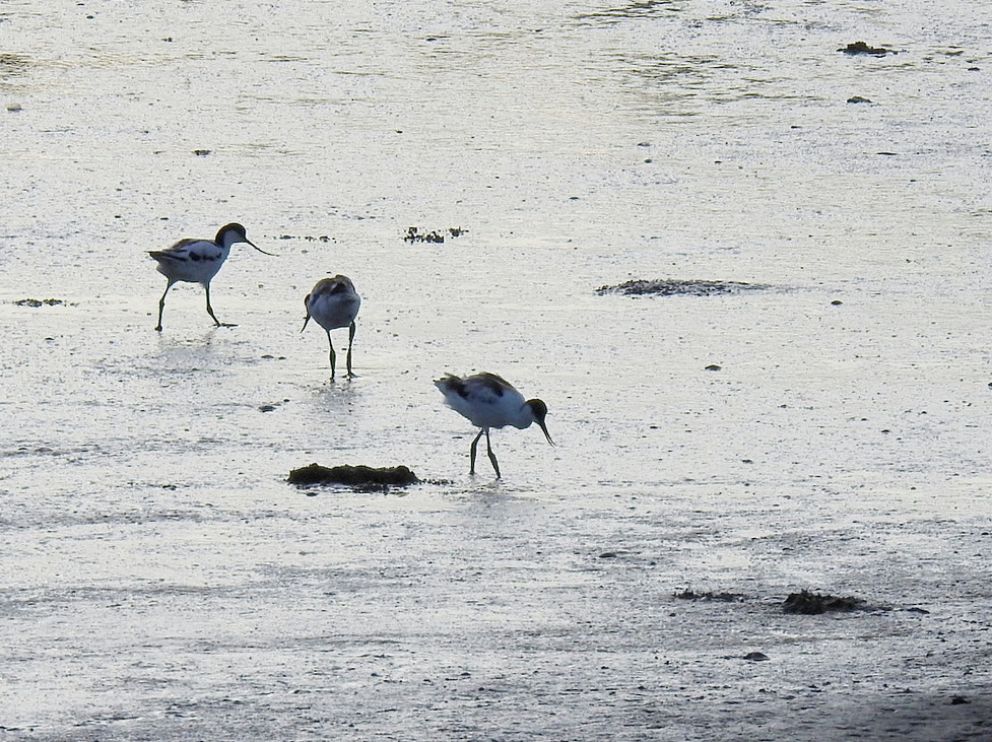 Gavin Haig
It was a beautiful evening to be out on the tram in the Axe Valley! Mostly sunny, with a light breeze, and very peaceful. In total we saw (or heard) 49 species, but the count would have been much higher if some common birds had not managed to avoid us, like Robin, Dunnock and Blue Tit, for example! In the end that didn't matter, because there were some lovely highlights...
It is that time of year when returning waders begin their southward migration, and we had a little taste of that, with a Whimbrel, a few Dunlin and Common Sandpipers etc. However, the main stars of the wader show were not migrants, but Devon's first breeding Avocets on Black Hole Marsh, where the three well-grown youngsters showed well. Also at Black Hole Marsh was a Little Ringed Plover - a tricky bird to see from the tram - and at Colyford Marsh scrape, two early Snipe.
A conversation about Barn Owls reminded me about the Barn Owl box which a local landowner installed in a tree on the Axmouth side of the valley several years ago. Although distant, through binoculars it was obvious that a Barn Owl was in residence, and visible through the entrance hole! A very nice surprise!
This report would not be complete without mentioning Kingfishers. Following a couple of tantalisingly brief sightings, we were treated to three birds together on our return, all by the Seaton Marshes hide. Wonderful!
Travelling back down the estuary after such an eventful trip in such pleasant company, with the haunting calls of Curlew as a soundtrack, the atmosphere is hard to beat.
All birds seen or heard are listed below...
Species List - 1st April 2023
Canada Goose
Mute Swan
Shelduck Mallard
Teal
Feral Pigeon
Stock Dove Woodpigeon Moorhen Oystercatcher Avocet
Lapwing
Little Ringed Plover Whimbrel
Curlew
Black-tailed
Godwit Dunlin
Snipe
Common Sandpiper Redshank
Greenshank
Black-headed Gull
Common Gull
Herring Gull
Lesser Black-backed Gull
Cormorant
Grey Heron
Little Egret
Buzzard
Barn Owl
Kingfisher
Green Woodpecker (heard)
Kestrel
Magpie
Carrion Crow
Sand Martin
Swallow
House Martin
Reed Warbler Wren
Starling
Blackbird
Stonechat
House Sparrow
Meadow Pipit
Greenfinch
Linnet
Goldfinch
Reed Bunting
Gavin Haig
Book your next Birdwatching Trip
Other News