Birdwatching Trip Report - 27th August 2023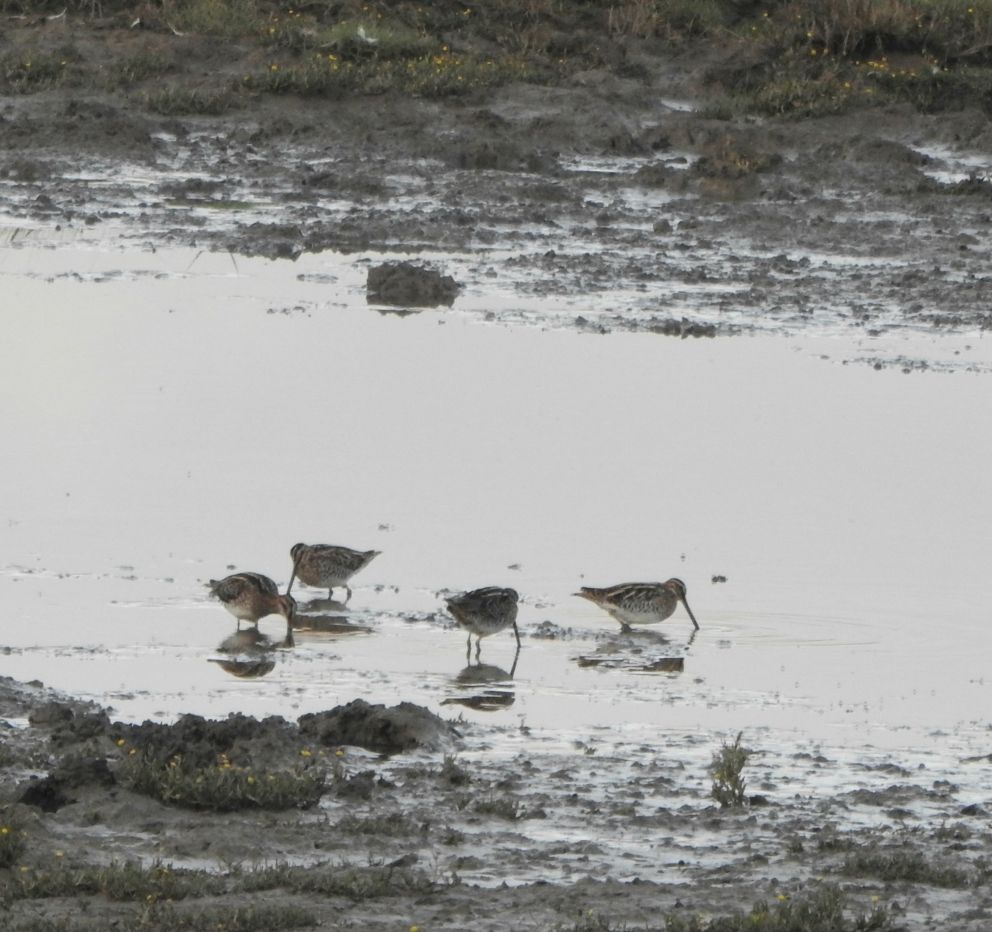 Perfect conditions for a birdwatching tram with a light covering of cloud allowing good all round viewing conditions. A full top-deck departed Seaton Station at 6pm, returning as dusk began to fall at 8pm.
A Peregrine was an early highlight, circling over the tram before powering off to the east and disappearing almost as quickly as it appeared. With numerous Buzzards, a Kestrel, a family party of Ravens and good numbers of Swallows and House Martins, looking up certainly paid off during this trip. This was even the case right at the end of the trip as a closer look at a group of four Egrets flying towards the sea showed them to be three Little and one Cattle Egret!
A Goosander was a nice highlight for one of the passengers, presumably a juvenile, which flew around and briefly landed on the Estuary. Two Water Rail pleasingly showed for all to see, as they fed on the edge of the reedbed on the Estuary mud.
As usual wading birds were well represented, with a Green Sandpiper, two Ruff, three Greenshank, three Common Sandpipers, several Ringed Plover and Dunlin seen, plus surprisingly good views of five Common Snipe feeding out in the open on Colyford Scrape.
Kingfishers were elusive until the return journey, when two flew up opposite Seaton Marshes Hide, including one that flew across the track right in front of the tram!
In total 52 different species of birds were recorded during the trip, listed below:
Species List - 27/08/2023

Mute Swan

Greenshank

Canada Goose

Redshank

Shelduck

Black-headed Gull

Teal

Common Gull

Mallard

Lesser Black-backed Gull

Goosander

Herring Gull

Pheasant

Great Black-backed Gull

Cormorant

Stock Dove

Cattle Egret

Woodpigeon

Little Egret

Kingfisher

Grey Heron

Magpie

Buzzard

Rook

Kestrel

Carrion Crow

Peregrine

Raven

Water Rail

Great Tit

Moorhen

Swallow

Oystercatcher

House Martin

Ringed Plover

Chiffchaff (heard only)

Lapwing

Sedge Warbler (heard only)

Dunlin

Reed Warbler (heard only)

Ruff

Starling

Snipe

Robin

Black-tailed Godwit

House Sparrow

Curlew

Goldfinch

Common Sandpiper

Linnet

Green Sandpiper

Reed Bunting (heard only)
Other News