Birdwatching Trip Report – 23rd October 2022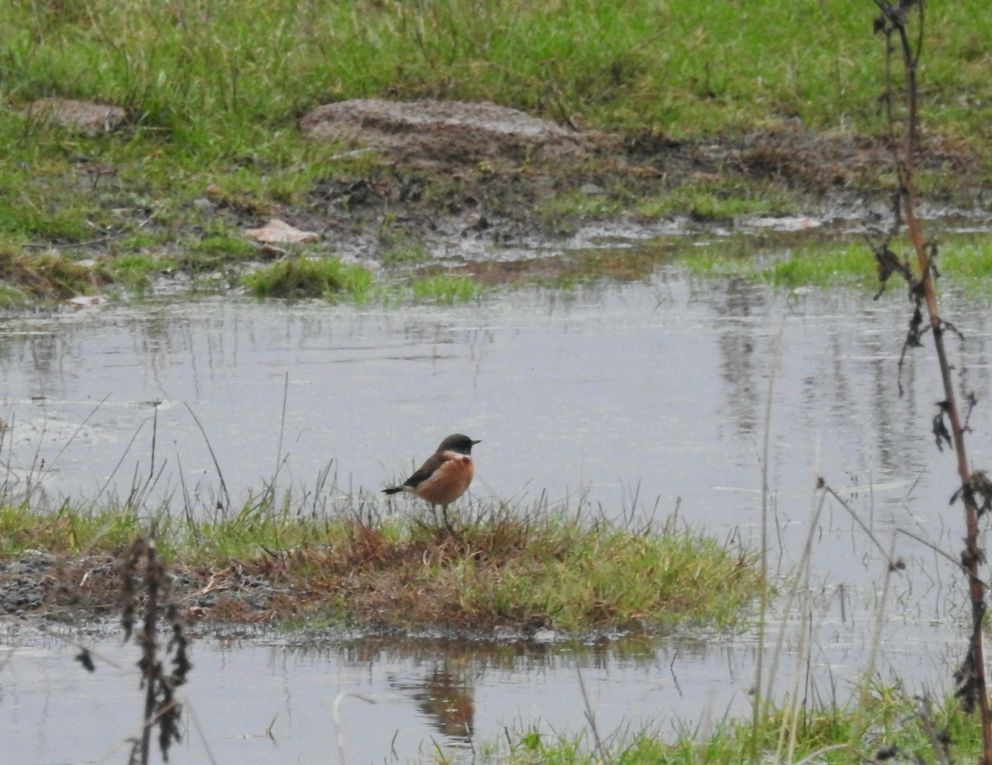 Steve Waite
Birdwatching Trip Report – 23rd October 2022
Steve Waite
The tram left Seaton Station at 8am during a rain shower, but the weather quickly improved with blue sky and sunshine by the end of the two-hour trip.
Rarities seen during the trip include a very showy Cattle Egret, feeding amongst cattle right beside the tramline, and a juvenile Marsh Harrier flying over Axe Reedbed with Crows in hot pursuit. A Kingfisher showed well in flight over Black Hole Marsh, and shortly after a low flying flock of ten Snipe flew right past the tram, calling as they went.
As well as the Snipe, wading birds were represented by two Greenshank, one Common Sandpiper, five Dunlin, and the usual selection of Curlew, Oystercatcher, Redshank, Black-tailed Godwit and Lapwing (at least 100 of the latter). Good numbers of Teal were recorded, with the drakes now moulting into their full winter plumage, and around 50 Wigeon seen.
Fieldfares and Redwings were seen flying over (ten of the former), a sure sign we are moving into the late autumn period of bird migration, with Skylark, Meadow Pipits and Pied Wagtails also noted migrating overhead. Other small birds recorded included three Stonechat, a Reed Bunting, a distant Chiffchaff and some calls and song from a couple of well-hidden Cetti's Warbler.
Two Roe Deer showed well for all on board the tram, as the tram disturbed them from trackside vegetation. They even paused in the middle of a field before continuing with their bounding run.
In total 55 different species of bird were recorded during the trip, please find the full list below:
SPECIES LIST – 23/10/2022
Pheasant
Canada Goose
Mute Swan
Shelduck
Mallard
Teal
Wigeon
Woodpigeon
Water Rail (heard only) Moorhen
Oystercatcher
Lapwing
Curlew
Black-tailed Godwit Dunlin
Common Sandpiper Redshank
Greenshank
Snipe
Black-headed Gull
Great Black-backed Gull Herring Gull
Lesser Black-backed Gull Common Gull
Cormorant
Grey Heron
Little Egret
Cattle Egret
Kingfisher
Kestrel
Marsh Harrier
Raven
Rook
Carrion Crow
Magpie
Blue Tit
Starling
Blackbird
Fieldfare
Redwing
Song Thrush
Robin
House Sparrow
Dunnock
Wren
Chiffchaff
Cetti's Warbler (heard only) Pied Wagtail
Meadow Pipit
Rock Pipit
Linnet
Goldfinch
Greenfinch
Chaffinch
Reed Bunting
Book your next Birdwatching Trip
Other News