Birdwatching Trip Report - 1st April 2023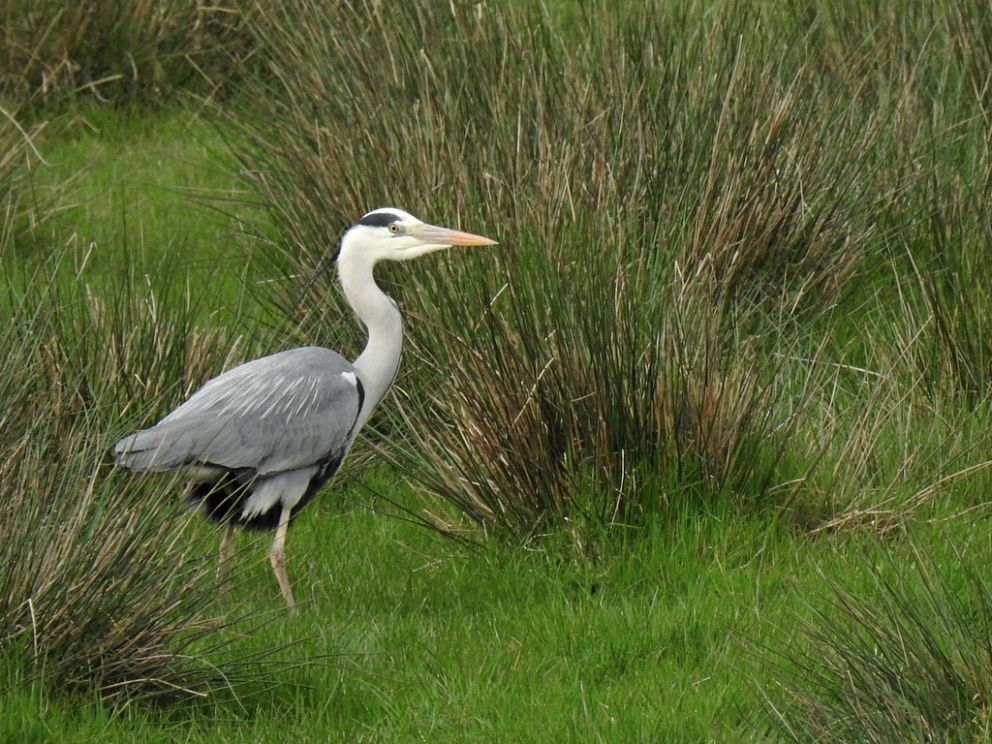 Despite a gloomy forecast, the weather stayed largely dry and not too breezy for this morning's Birdwatching Tram trip. The birds were equally obliging, with a fine tally of 59 species seen or heard.
Most of the winter visitors have left now, so Wigeon and Teal numbers were minimal, and we saw just a lone female Shoveler. Our Black-tailed Godwits are still here though; most were roosting on Black Hole Marsh, with a few others scattered around the estuary. However, while our winter birds might be heading north now, our summer visitors are beginning to arrive in their place, and it was lovely to see and hear Chiffchaffs and Willow Warblers along the tram line; most will have crossed the Channel just hours earlier. And in the sky above, small flocks of Sand Martins were a regular treat for us. Try as we might though, no Swallows or House Martins yet.
Many gulls are on the move now also, and a good-sized, noisy flock of Common Gulls arrived this morning, along with a few Lesser Black-backed Gulls, all destined for breeding grounds further north. At least one Mediterranean Gull was present too.
Other highlights included a wintering Greenshank on the estuary, two [invisible!] Water Rails calling to one another at Colyford Common, and – perhaps the morning's biggest surprise – two Red-legged Partridges on the tram line. The latter were no doubt refugees from the shooting estates to the east of us. Wise birds!
Finally, one of our party managed to photograph a Peregrine while the rest of us were distracted by a flock of Sand Martins!
All birds seen or heard today are listed below...
Species List - 1st April 2023

Canada Goose

Black-headed Gull

Sand Martin

Mute Swan

Mediterranean Gull

Cetti's Warbler

Shelduck

Common Gull

Long-tailed Tit

Shoveler

Great Black-backed Gull

Willow Warbler

Wigeon

Herring Gull

Chiffchaff

Teal

Lesser Black-backed Gull

Wren

Pheasant

Cormorant

Starling

Red-legged Partridge

Grey Heron

Song Thrush

Feral Pigeon

Little Egret

Blackbird

Stock Dove

Sparrowhawk

Robin

Woodpigeon

Buzzard

House Sparrow

Collared Dove

Green Woodpecker

Dunnock

Water Rail

Kestrel

Pied Wagtail

Moorhen

Peregrine

Meadow Pipit

Little Grebe

Magpie

Chaffinch

Oystercatcher

Rook

Greenfinch

Curlew

Carrion Crow

Linnet

Black-tailed Godwit

Blue Tit

Goldfinch

Redshank

Great Tit

Reed Bunting

Greenshank

Skylark
Book your next Birdwatching Trip
Other News