Birdwatching Trip Report – 19th February 2023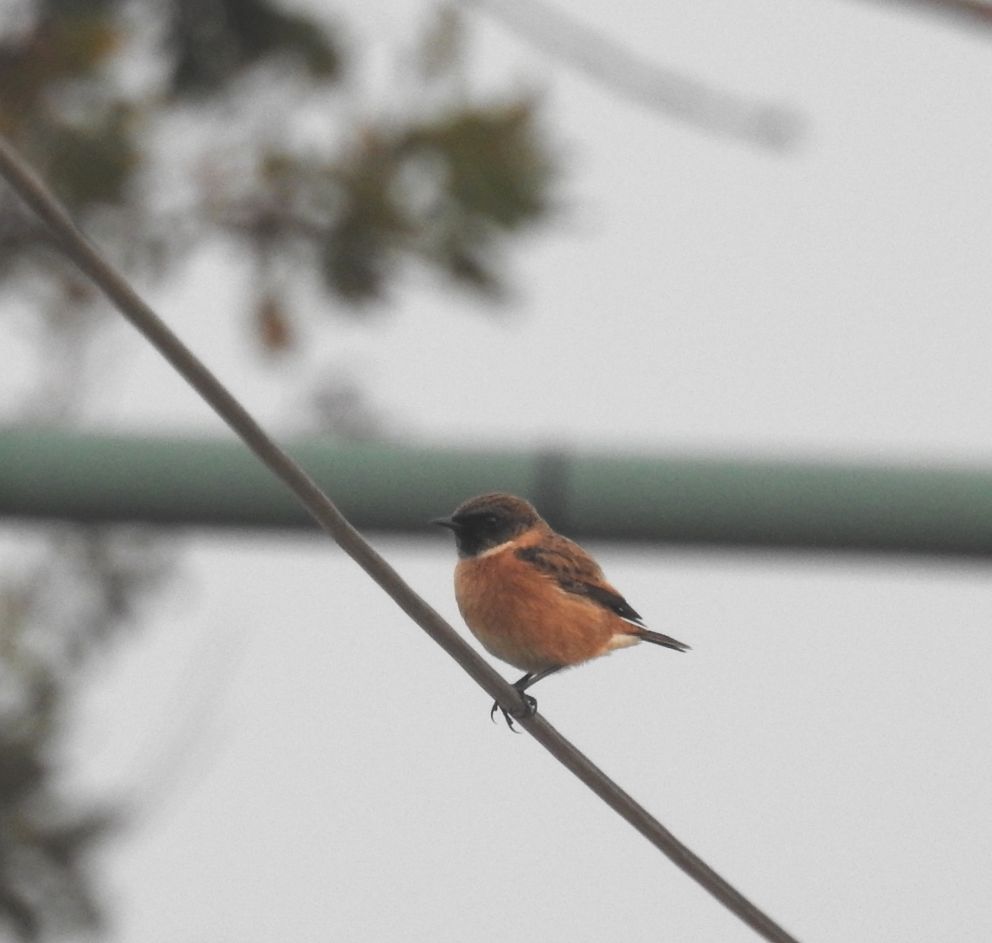 Steve Waite
The first Birdwatching Tram of 2023 coincided with a beautifully still, sunny and mild morning, making for a thoroughly enjoyable two hours watching the wildlife in the Lower Axe Valley.
A Great White Egret, at times showing next to a Grey Heron and Little Egret, was the rarity highlight of the morning. Although increasing in the UK, and now breeding in some numbers on the Somerset Levels, these large egrets are still sporadic in their appearances on the Axe.
A Coot, which may seem like a species you would expect to see on wetlands, was also something of a rarity. With a lack of fresh, still and deep water in the Axe Valley, the habitat is not quite right for Coot, unlike ditch-loving Moorhens which are plentiful. One Coot however has spent the winter on Seaton Marshes, and despite its best efforts at trying to remain hidden from the tram, it was (just about!) showing on the large lagoon of water near Seaton Marshes hide.
Although the mild weather and amount of bird song made the trip feel very spring-like, many of the winter visitors that can be found in the valley were still present in good numbers, including Wigeon, Teal, Lapwing (400+), Redshank and Black-tailed Godwits. A handful of Snipe showed briefly in flight near Black Hole Marsh and a small flock of Shoveler looked settled on Seaton Marshes. A couple of Mediterranean Gulls were nice to see on the Estuary amongst the large numbers of Herring, Common and Black-headed Gulls.
During the final leg of the return journey back to Seaton Station, a Black Redstart sat up briefly on a nearby house roof. Although this species winters in Seaton in very small numbers, they are not often seen from the tram line.
A total of 58 bird species were recorded during the two hours, see below for the full trip list.
In addition to the birds, a resting Fox and three Roe Deer added even more excitement to a fantastic morning out.
Steve Waite
Species list - 19/02/2023
Mute Swan
Canada Goose
Shelduck
Wigeon
Teal
Mallard
Shoveler Pheasant
Cormorant
Little Egret
Great White Egret
Grey Heron
Little Grebe
Sparrowhawk
Buzzard
Kestrel
Water Rail (heard only)
Moorhen
Coot
Oystercatcher
Lapwing
Snipe
Black-tailed Godwit
Curlew
Redshank
Black-headed Gull
Mediterranean Gull
Common Gull
Herring Gull
Great Black-backed Gull
Rock Dove / Feral Pigeon
Woodpigeon
Collared Dove
Magpie
Jackdaw
Rook
Carrion Crow
Blue Tit
Great Tit
Cetti's Warbler (heard only)
Long-tailed Tit
Wren (heard only) Starling
Blackbird
Song Thrush
Robin
Black Redstart
Stonechat
Dunnock
House Sparrow
Pied Wagtail
Grey Wagtail
Meadow Pipit
Rock Pipit
Chaffinch
Greenfinch
Goldfinch
Reed Bunting

Book your birdwatching trip
Other News