Birdwatching Tram Report - 23rd September 2023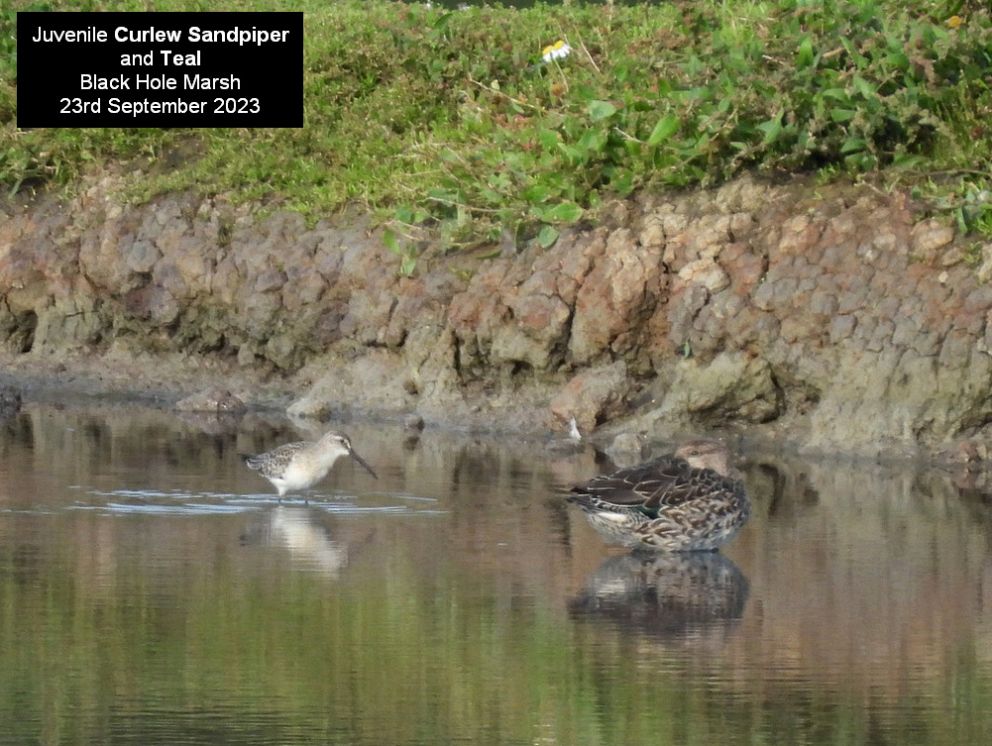 Gavin Haig
Report by Guide Gavin Haig.
A fine September morning greeted the Birdwatching Tram today, and certainly enhanced a couple of excellent hours in the beautiful Axe Valley.
The local Kingfishers were on especially good form this morning. Rather than the usual fleeting streaks of dazzling blue as the birds dash past, we were treated to some very nice perched views of this iconic bird, on both the estuary and marshes. Equally obliging, one of the local Buzzards perched on a tramline pole and allowed us to get quite close before it flew off.
September is a busy migration time, and we witnessed several strands of it today. For example, a number of Chiffchaffs were clearly on the move, flitting through the tramline bushes. Ultimately they will cross the Channel to winter in southern Europe or Africa. Also, Teal numbers are building. Unlike the Chiffchaffs, these will likely travel no further south, but spend the winter here. Black Hole Marsh and the Colyford Marsh scrape were in great condition, and held numerous migrant waders. Among them were 2 Ruff and a Curlew Sandpiper, both regular but uncommon species locally.
We ended the trip with a species count of 49. As usual, a small number of those were heard but not seen, including a Cetti's Warbler and at least 2 or 3 Water Rails, whose squealing calls were heard a few times.
All birds seen or heard are listed below...
Species List - 23rd September 2023

Mute Swan

Ruff

Robin

Canada Goose

Black-tailed Godwit

Stonechat

Shelduck

Curlew

Blackbird

Teal

Common Sandpiper

Cetti's Warbler

Mallard

Greenshank

Reed Warbler

Pheasant

Redshank

Chiffchaff

Cormorant

Black-headed Gull

Blue Tit

Little Egret

Herring Gull

Magpie

Grey Heron

Great Black-backed Gull

Rook

Buzzard

Feral Pigeon

Carrion Crow

Water Rail

Woodpigeon

Starling

Moorhen

Kingfisher

House Sparrow

Oystercatcher

Swallow

Greenfinch

Ringed Plover

Meadow Pipit

Goldfinch

Lapwing

Pied Wagtail

Linnet

Curlew Sandpiper

Wren

Dunlin

Dunnock
Other News