Birdwatching Report - 26th February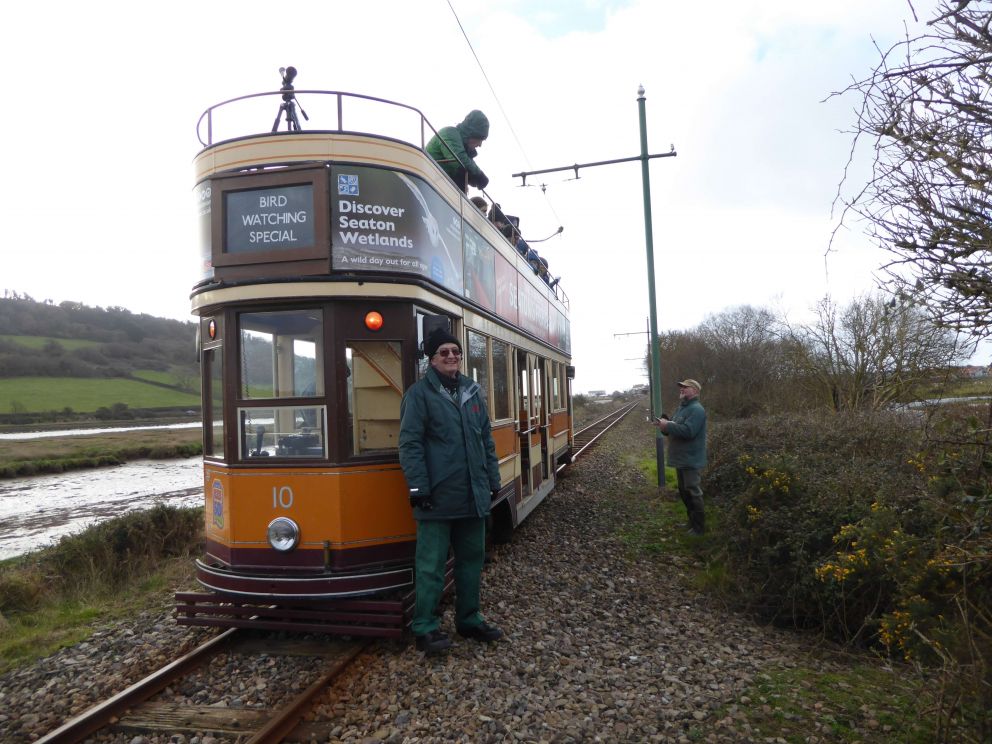 Donald Campbell led the first Birdwatching Special trip of the season, with an almost full tram enjoying the two-hour trip in perfect winter weather.
Excellent views of a Peregrine over the marsh less than ten minutes into the trip saw it get off to a great start, and encouraged a real spectacle as large numbers of Wigeon and Teal took to the air to escape this formidable aerial predator.
Flocks of Lapwing over Black Hole Marsh were equally spectacular to see, as they danced through the blue skies. Underneath, six Shoveler, two Greenshank and about 40 Black-tailed Godwits were feeding on the marsh.
An added bonus for the passengers on this Birdwatching Special was a short demonstration from the Axe Estuary Ringing Group who were ringing on Seaton Marshes at the time. The group's chairman, Fraser, showed the tram a pair of Shelduck in the hand, whilst explaining the benefits of the long-term colour-ringing study of this species here on the Axe Estuary.
For more details about the Axe Estuary Ringing Group and their work please see: http://axeestuaryringinggroup.blogspot.com/
Photo courtesy of Sue Murphy.
Other News