ACCESSIBILITY UPGRADE AS TRAM 9 IS GIVEN ENCLOSED ACCESSIBLE BAY FOR ALL-WEATHER TRAVEL AT SEATON TRAMWAY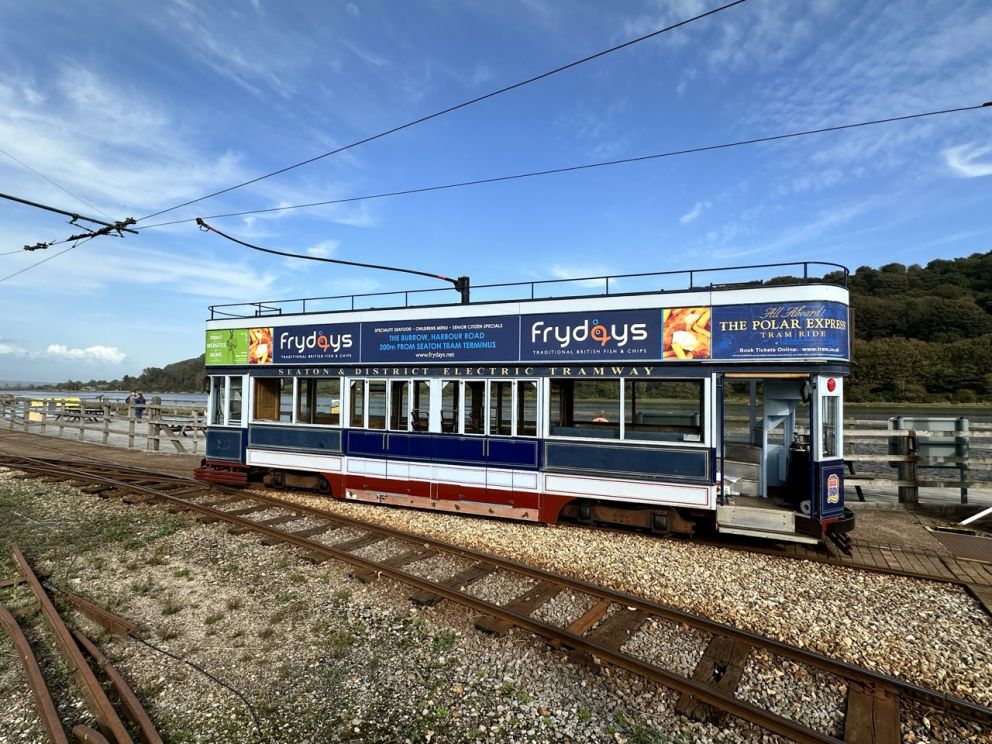 Seaton Tramway is delighted to announce the upgrade of its double-decker tram number 9 with an enclosed accessible bay. This change now offers a comfortable journey regardless of weather conditions, ensuring that passengers, especially those with accessibility needs, can travel with comfort and ease even during wet or winter weather.
Historically, tram cars 9, 10, and 11 featured open-sided accessible bays. While this provided panoramic views of the East Devon countryside, it could leave passengers vulnerable to ever-changing British weather. With this upgrade, tram number 9 becomes the first amongst its triplet siblings to offer a fully enclosed experience, setting a benchmark for comfort and convenience
A piece of history on its tracks, tram number 9 boasts a lineage worth retelling. Built between 2002 and 2004 in collaboration with Bolton Trams and Seaton Tramway, this tram is a testament to engineering excellence, marrying elements from the classic Plymouth and Blackburn trams. Launched in 2004 with the Glasgow experimental livery, tram number 9's body was crafted by Bolton Trams Ltd, with trucks and other fittings added by Seaton Tramway.
The upgrade project was built entirely in house at Seaton Tramway's Riverside Depot, and designed and lead by Lee Taylor, Engineering Manager with the engineering team. The new design had to include new emergency stop buttons, as well as space for the portable ramp.
Lee Taylor, Engineering Manager, Seaton Tramway
"It was a privilege to lead this initiative, and I'm thrilled to see tram number 9 creating a new passenger experience on our lovely tramway. Seeing the project completed ahead of schedule, before the winter season, has been a great accomplishment."
With the latest upgrade, tram number 9 continues Seaton Tramway's commitment to passenger accessibility. Winning awards for their accessibility and inclusivity at Devon Tourism Awards in 2021 & 2022 and have once again been nominated for the same award in 2023. This commitment to accessibility has seen new events and experiences added to the attraction's event programming, as well as specific accessibility awareness training for the staff.
Seaton Tramway, which operates on the bed of the former BR branch line, offers passengers an unforgettable journey through East Devon's picturesque Axe Valley. Stretching across three miles, it connects the coastal resort of Seaton to the quaint village of Colyford and ends in the historic town of Colyton. This unique journey was made possible by Claude Lane, who in the late '60s, not only negotiated the sale of the line from BR but also had a successful period operating trams in Eastbourne as a top visitor attraction.
Other News