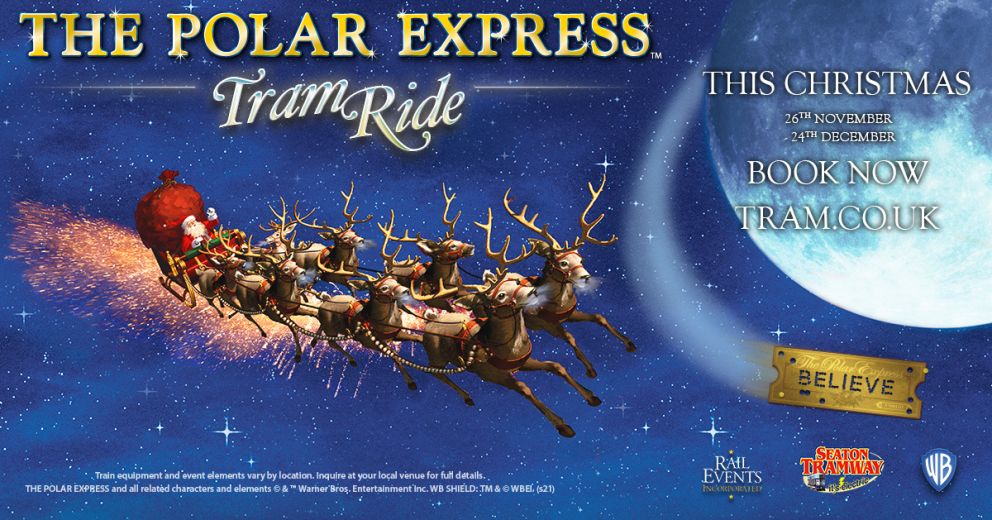 THE POLAR EXPRESS™ Tram Ride
TICKETS ARE NOW LIVE for The Polar Express Tram Ride, DEVON for 2022!
THE POLAR EXPRESS™ is coming to Seaton Tramway in Devon on selected dates through November & December! Families will enjoy the magical tram ride to Santa's home at the North Pole in one of the specially decorated single deck tramcars, enjoy a cup of hot chocolate, a delicious treat, speak to Santa and admire the awesome lights whilst you walk around the North Pole.
Children will also receive the first gift of Christmas from Santa himself. Upon the return journey, you will be able to enjoy singing along to Christmas carols. For the grown-up kids too, this is a trip down memory lane to a traditional Christmas of old.
A round trip lasts approximately 2 - 2½ hours. There are only a limited number of seats on our snug single deck tramcars for THE POLAR EXPRESS™ Tram Ride.
WHEELCHAIR ACCESS: Please contact our office if you require wheelchair access for your trip, on 01297 20375
PLEASE NOTE: This event will run in accordance with Government guidelines that are in place on the date of the event performance and may involve additional Covid-19 safety measures. We will only issue refunds if the event is cancelled by us.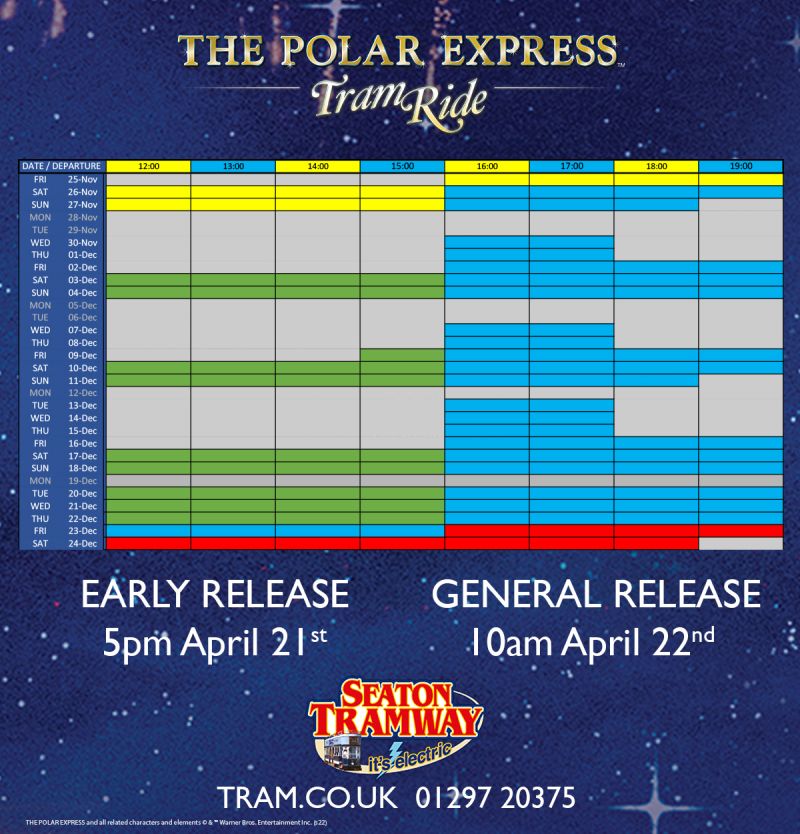 DEPARTURES AVAILABLE
Yellow Departures:
Adults: £19.95
Children (2-15): £19.95
Child Under 2: FREE
Green Departures:
Adults: £27.95
Children (2-15): £27.95
Child Under 2: FREE
Blue Departures
Adults: £31.95
Children (2-15): £31.95
Child Under 2: FREE
Red Departures:
Adults: £35.95
Children (2-15): £35.95
Child Under 2: FREE

Please note: Tickets must be 'bought' for Under 2's even when they are free, as we must know how many people are on board.
If you are currently pregnant but will have had your child by departure, please purchase a child Under 2 tickets.
Please call us if you plan to book 12 or more tickets, as we wish to ensure you will be sat together.

The event may be subject to Covid restrictions at the time of boarding.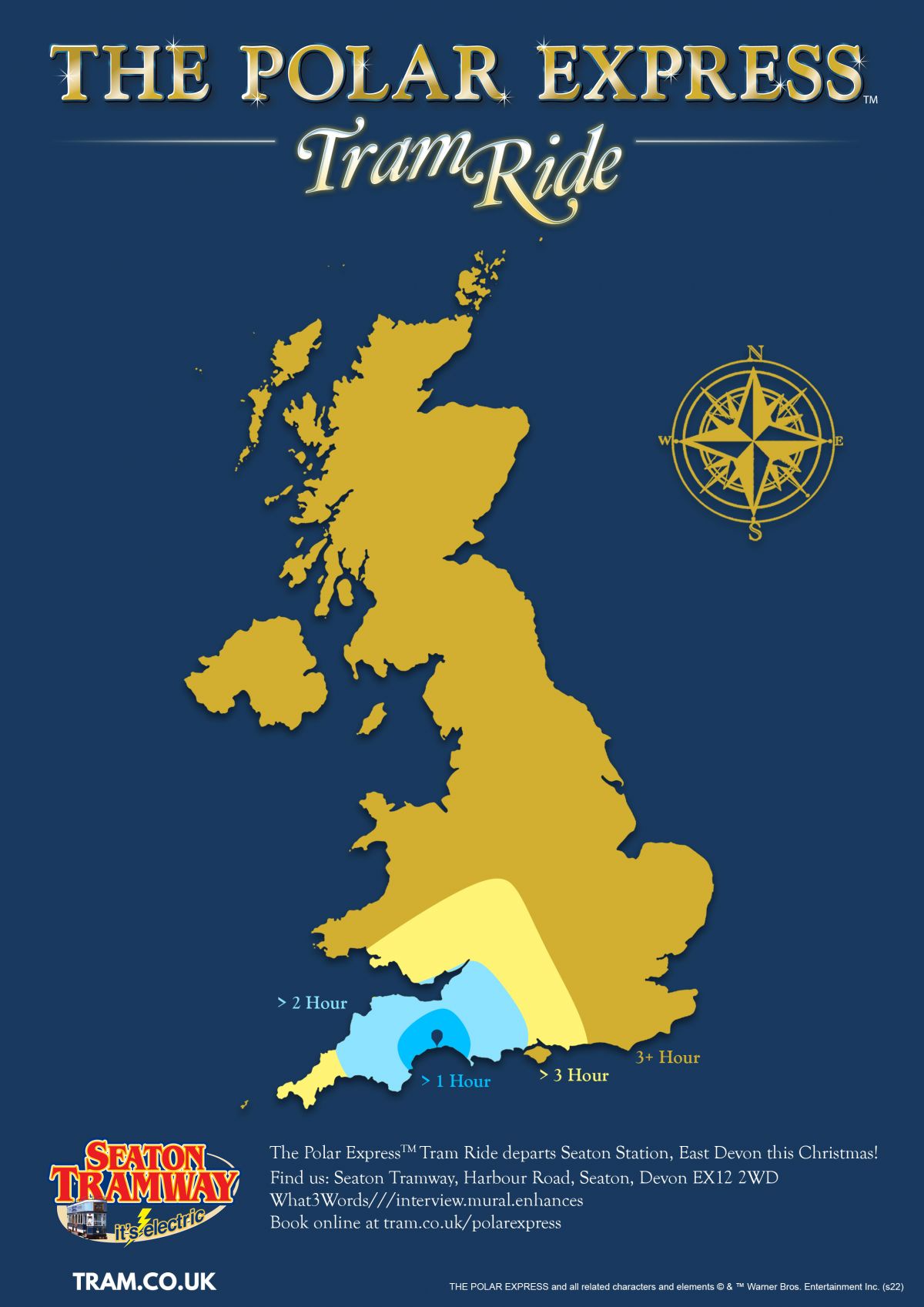 Select dates throughout the year
SHARE WITH FRIENDS
More Events